About
Biography
On a drunken night in November 2010, Joskä and Jan let one go simultaneously, for the first time. They soon decided to share their creation with henki. Little did they know but this was the start of the loudest phart in alternative rock!
Description
brainphArt is a new alternative rock band and multi-media project from The Netherlands. brainphArt stands for daring to be yourself and taking life with a grain of salt, plus a slice of lemon and a shot of tequila.
Musical influences
Queens of the Stone Age, Cake, Tenacious-D, Green Jelly, Blood Hound Gang, Electric Six, Eagles of Death Metal, Them Crooked Vultures, The Darkness and of course the one and only Queen.
Other influences
Monty Python, Pulp Fiction, The Big Lebowski, Fear & Loathing in Las Vegas, Waynes World, The Fast Show. Testies, Family Guy, American Dad, Californication, Entourage, Flight of the Concords, Jon La Joie and your mother.

Follow us on facebook, youtube and twitter and be the first to enjoy and share our phart!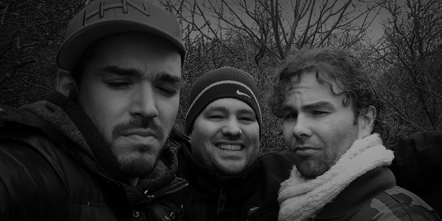 First album Expected release date is August/September 2012..